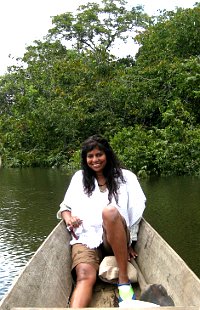 We have identified and planned for a number of activities at La Pedregoza Natural Reserve. As a member of RESNATUR we are required to undertake a biological inventory of the natural reserve. This is a project we are doing together with the world-renowned Omacha Foundation. The Omacha Foundation can provide key technical assistance for the operation of a natural reserve, thanks to a Memorandum of Understanding our founders have with them. Omacha provides knowledge on how best to collect seeds and propagate the native tree species in our rain forests, and what steps need to be taken to ensure that area wildlife receives the utmost benefit from this refuge. Omacha is also actively working with us to establish a dedicated aquatic river turtle rescue program (PDF document), whereby turtle eggs will be collected up and down the Rio el Bita before poachers can take them, hatched at a facility in La Pedregoza Natural Reserve and then released into the Rio el Bita using the protected river inlet located inside our reserve. See our turtles page.
We are also pleased that various studies and scientific investigations will be conducted using La Pedregoza Natural Reserve as the base point. Thanks to another Memorandum of Understanding our founders have with the University of Alberta's Faculty of Agricultural, Life and Environmental Sciences and their Department of Rural Economy, there are some studies planned. Dr. Debra Davidson, who has visited the reserve in September 2010 is commencing a sociological study in May 2011, regarding the possibility of the departamento of Vichada implementing a green economy. This study is being done in coordination with Colombia's Pontificia Universidad Javeriana in Bogotá.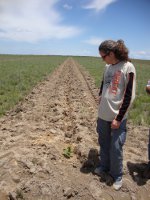 Besides the core purposes of conservation and preservation, the natural reserve will be an invaluable educational resource for local people and for international visitors. We believe that local people can learn to preserve biodiversity and conserve unique eco-systems, thereby creating economic benefits through eco-tourism, green industries and a healthier environment. Our founders want to construct a forest interpretive center for educational purposes, with a strong emphasis on local youth in order to change unsustainable traditional usages of wildlife and rain forest. Our plan calls for the 3 key programs of native tree seed collection and propagation, river turtle rescue and the forest interpretive center, together with eco-tourism and observation platforms inside the inundation forest to provide a financially sustainable base for the natural reserve into the future. Plans for La Pedregoza Natural Reserve include providing local employment opportunities, opportunities for biologists, zoologists and botanists, and opportunities for international and domestic researchers and volunteers to assist through studies and hands-on conservation and preservation projects and programs.